Attendance roughly 79
Tank of the month-Matt James (Turbostud53)
Speaker: Scott Michael
Oh what a night! Where do I start? The night started off great. The Rose Garden house was decorated so beautifully. There was lanterns lighting the walkway up to the doorway. The tables all had beautiful tablecloths with amazing candle and seashell center pieces. There was paper lanterns hanging from the ceiling and beautiful ferns decorating the walls. Appetizers were available as you walked in. The meeting started off with Adam welcoming everyone and explaining how the night would go. Next Dion presented the TOTM. I have to be honest here....I wasn't really paying too much attention because I knew what was coming next. Dion announced that Matt had a few things to say about his tank....weird. He stood up and you could just see him shaking. He asked his girlfriend Lydia to stand by his side. (she later told me she couldn't believe he was talking in front of a group of people). Matt explained how Lydia got him started in salt water a little over a year ago and then said he wanted to be the fish in her sea (or something like that...again I was so excited I forgot to write it down.) He then said he loved her very much and got down on one knee and proposed. She was shaking so bad she couldn't say yes right away. It was great. Adam gave them their first engagement present, a Scott Michael book. Next Adam had Shane Heil stand in the front...we were all kind of nervous at this point, we was hoping there wasn't going to be another proposal.
. Adam thanked Shane for the wonderful job he did as club president and presented him with the coveted Lifetime membership award.
Next, Adam introduced Scott Michael. Scott talked about how he got started in salt water. He explained that he had his first tank in 1973. It was a 20 gal tank with an anemone fish and a Mandarin. In 1974 he started his interest in Moray eels. He explained that in the aquaria books in 1974 they said to feed every fish "Norwegian canned brine shrimp". He said he had no idea where to even buy the stuff. In 1979 Scott went to New Zealand as a foreign exchange student. In 1982 he was already married and was working at a lfs but not for money, for fish and supplies. It was his only job. Also in 1982 he had a wonderful new aquarium. In it there was lava rock and dead coral. In 1983 hair algae was all the rage. People actually added Seaguard to promote growth. Everyone thought if they had tons of hair algae thier tank was healthy. In 1986 Scott began his field work going to reefs to learn about fish and coral. He spent 1991 and 1992 in Pakistan. Scott has started studying bears. He went to Alaska to study them. He has a blog he shared with us..... http://www.gobiestogrizzlies.blogspot.com - www.gobiestogrizzlies.blogspot.com . Scott did mention that his new book may be his last in the series. He said that book sales just aren't what they used to be. So if you get a chance, grab one of his books.
Dinner was served buffet style. There was salad, rolls, coleslaw, corn, ribs, chicken, lasagna and baked potatoes. Dessert was great. There was eclairs, cream puffs, cheesecake and Matt's famous chocolate cake.
The night ended with a raffle for some great gift baskets. Some of the baskets were: a frag tool basket, a bbq basket, a popcorn basket, a cake basket and as Sukie said "a foo foo" basket. It was very cool because almost all the baskets had a Scott Michael book in them.
As the meeting came to a close Scott hung out and signed books and talked to anyone that wanted to talk.
Thanks everyone that made last night possible and Congratulations to Matt and Lydia.
Matt and Lydia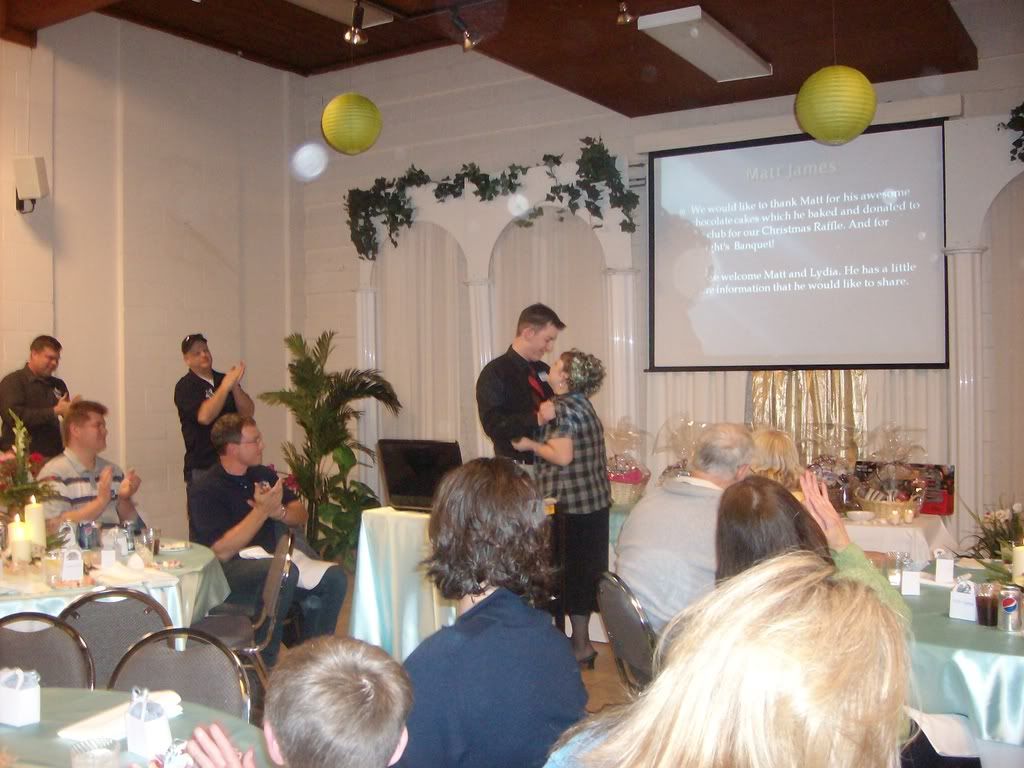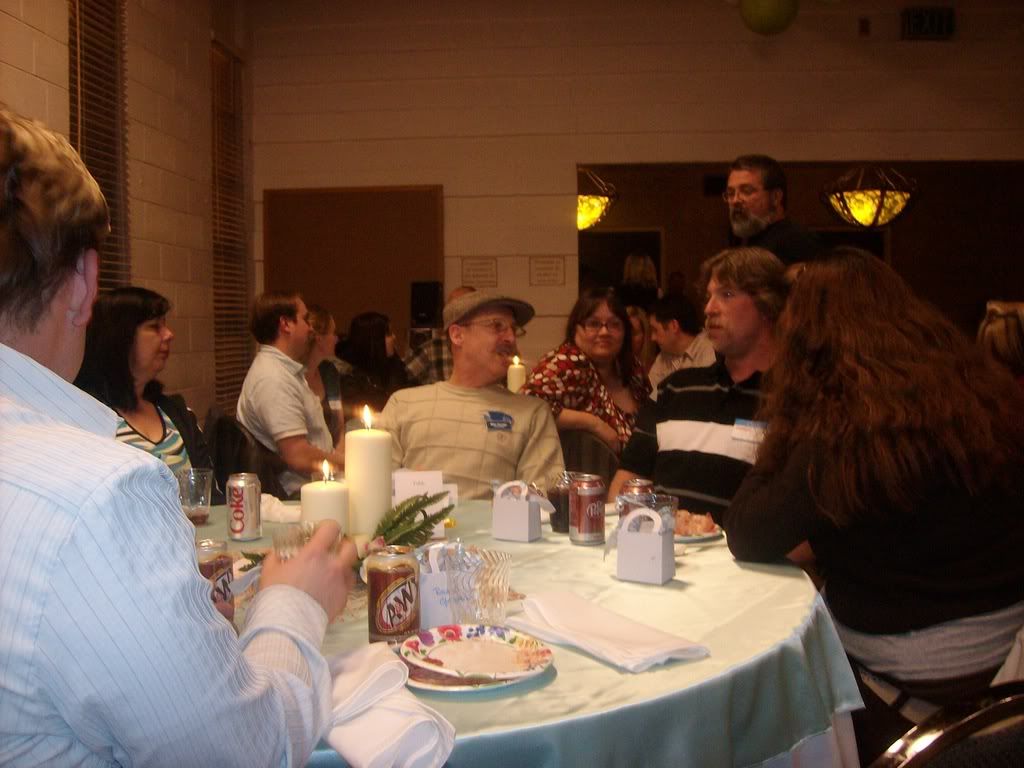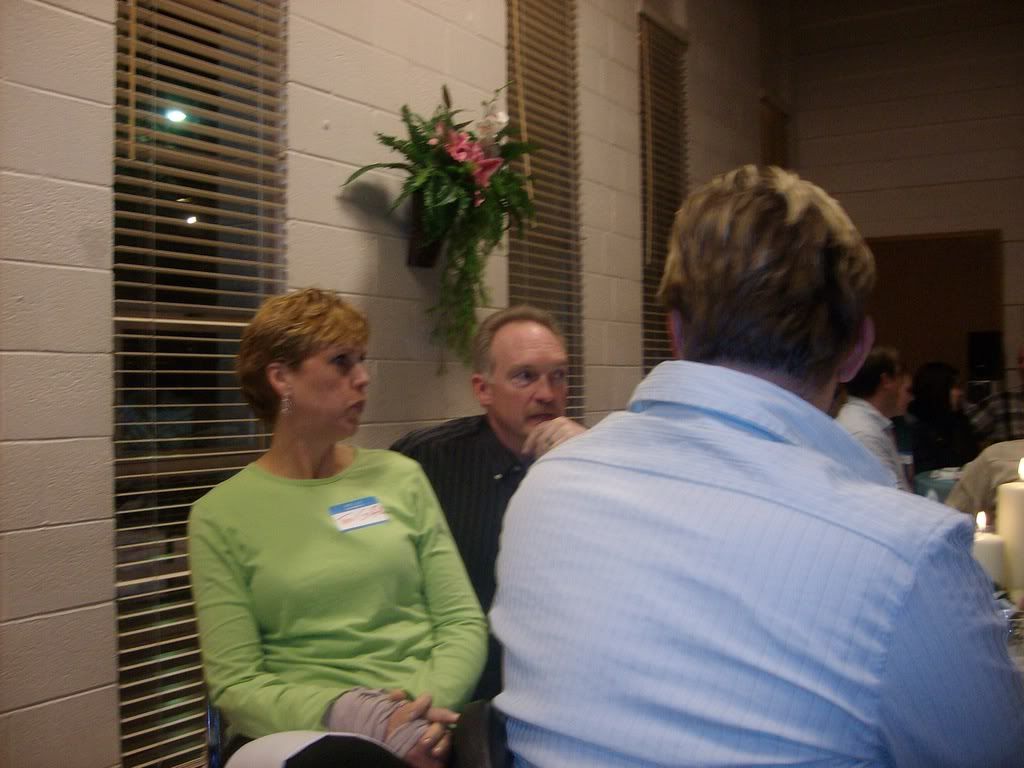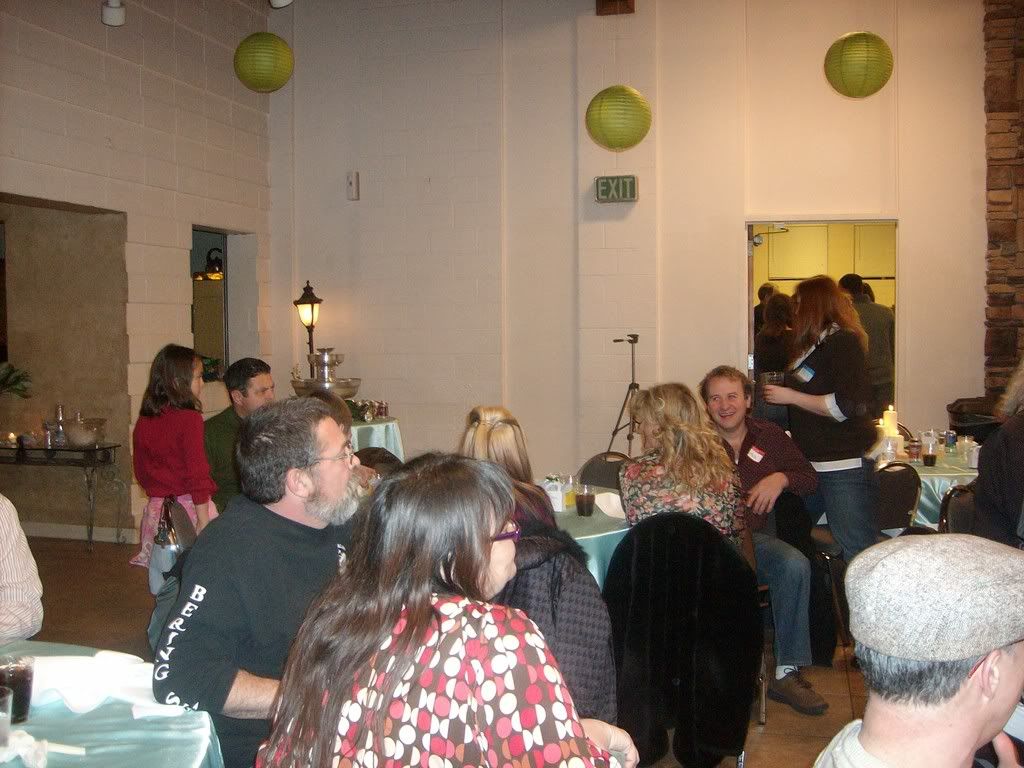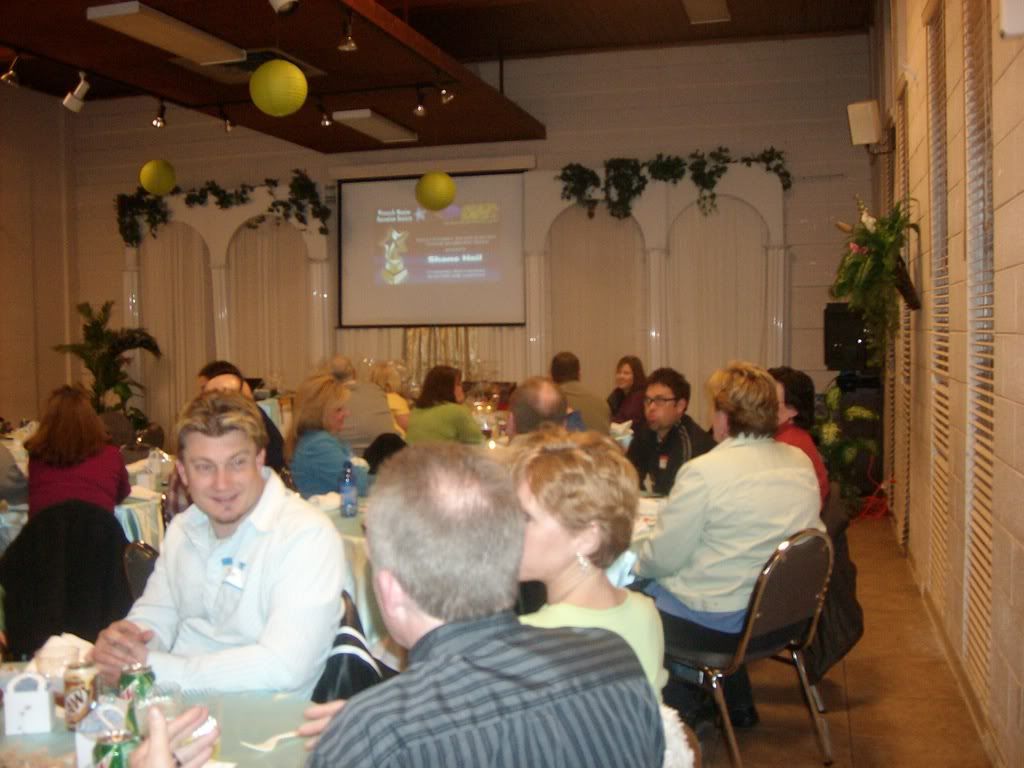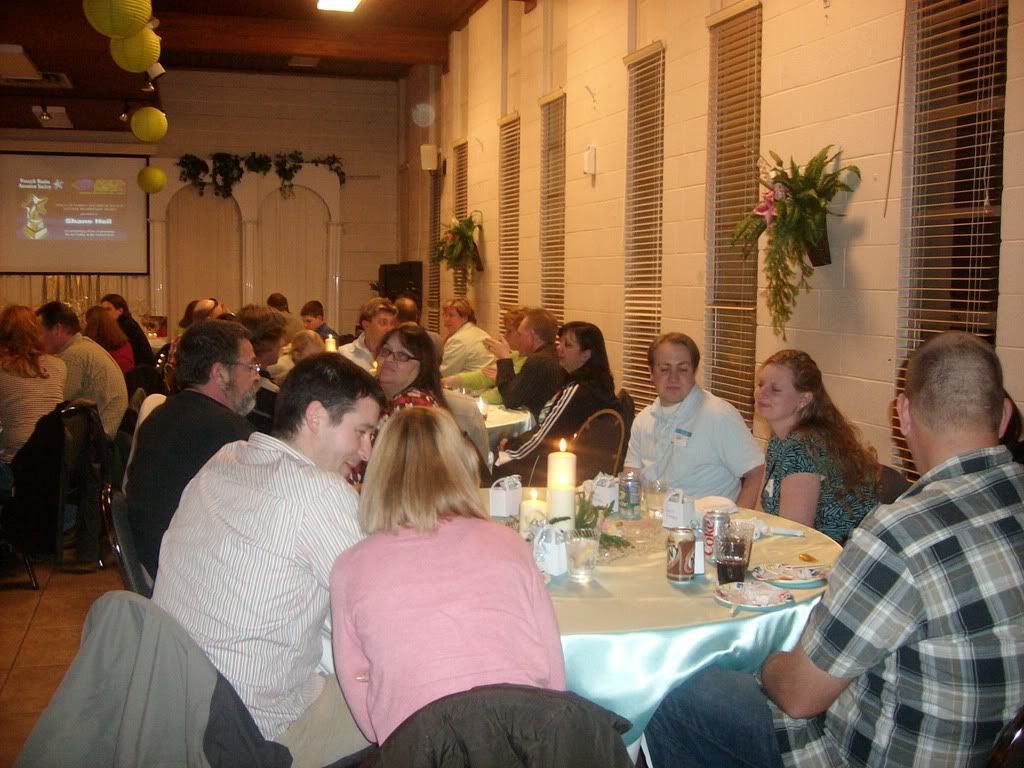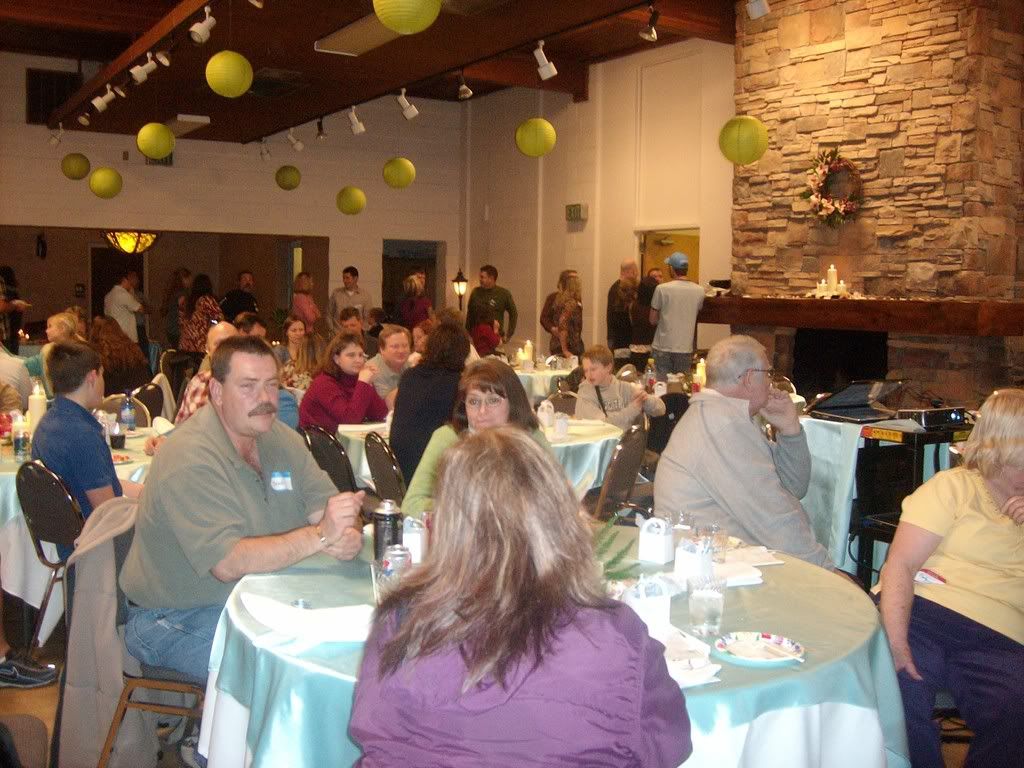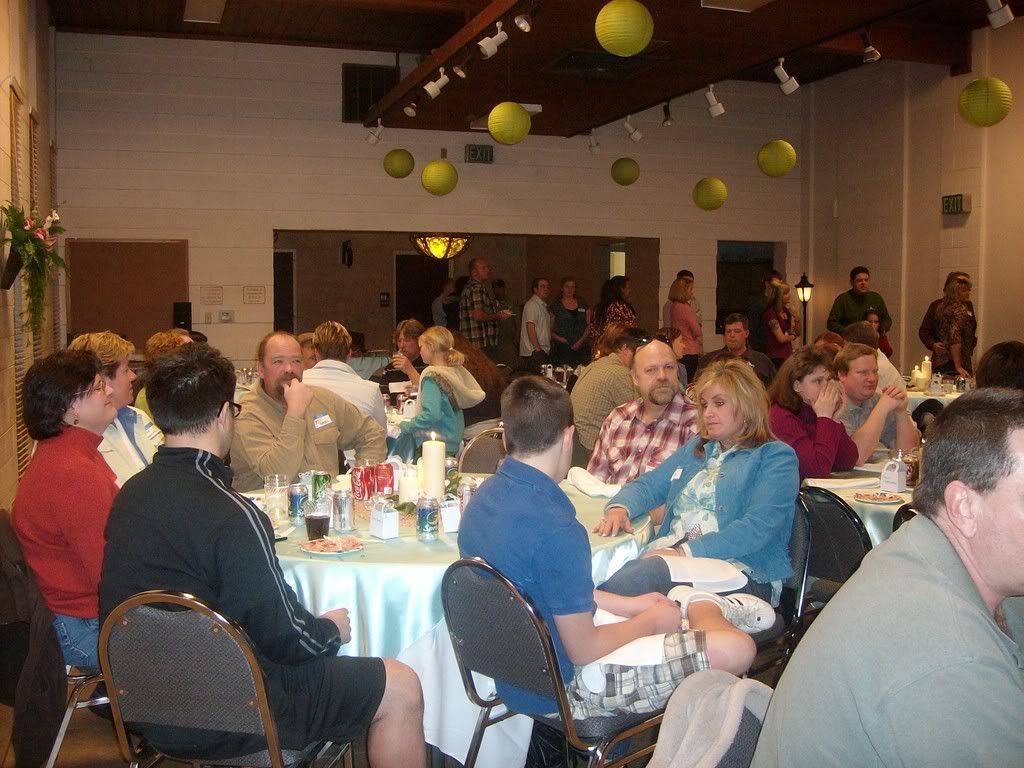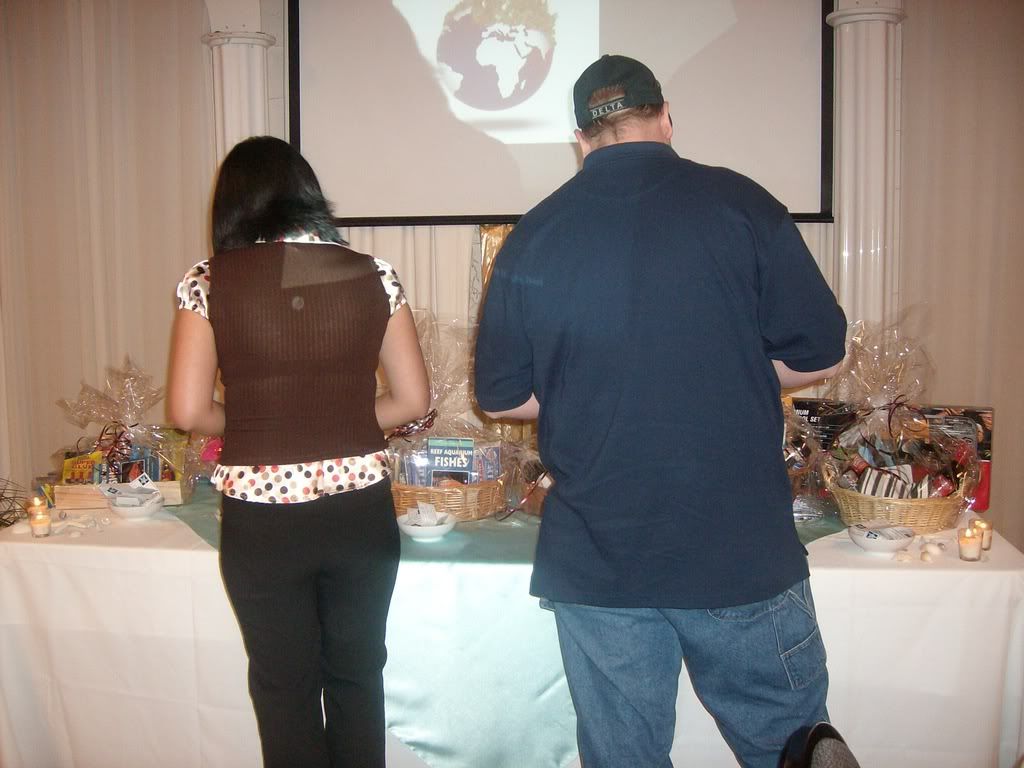 The gift baskets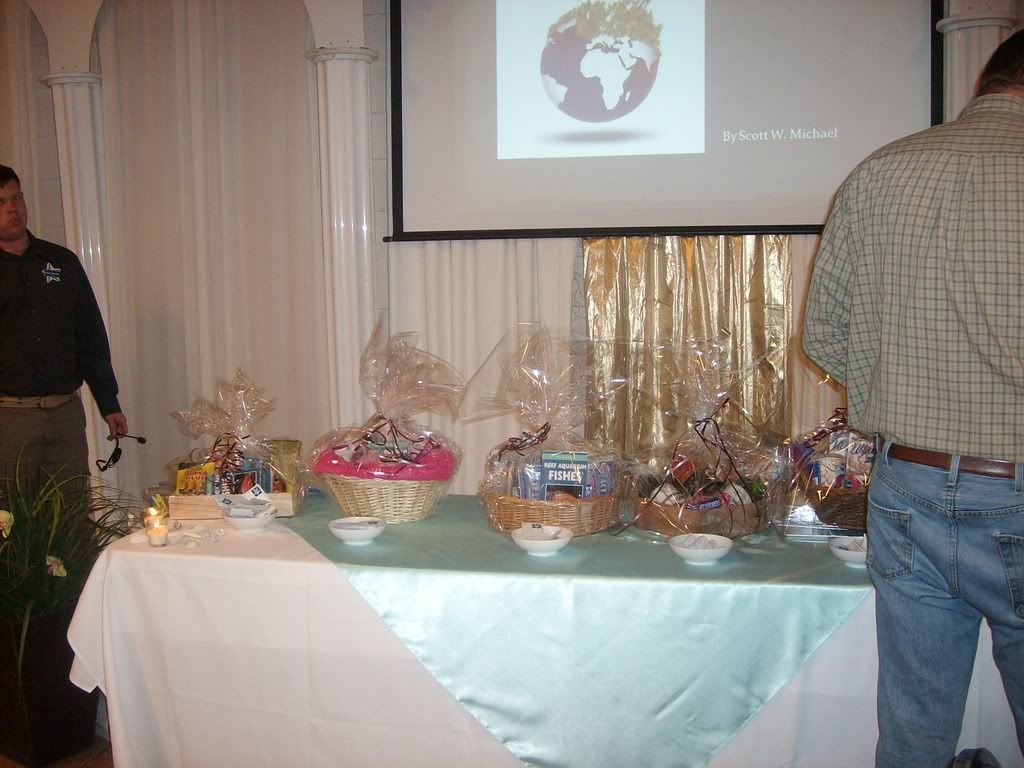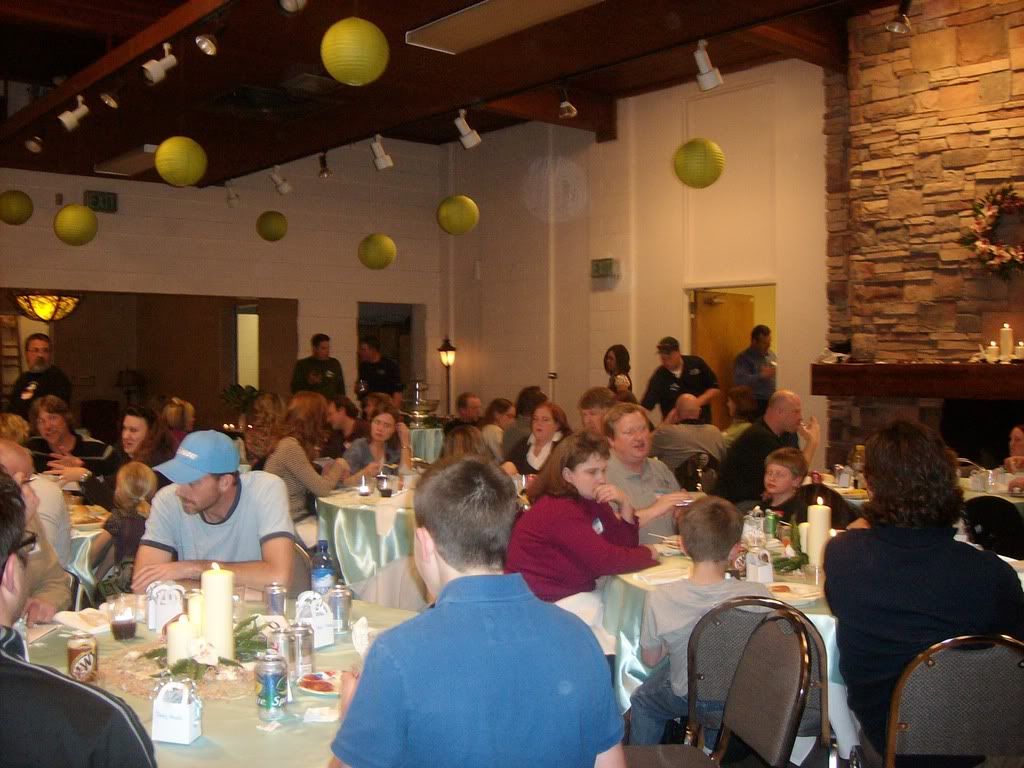 Scott signing books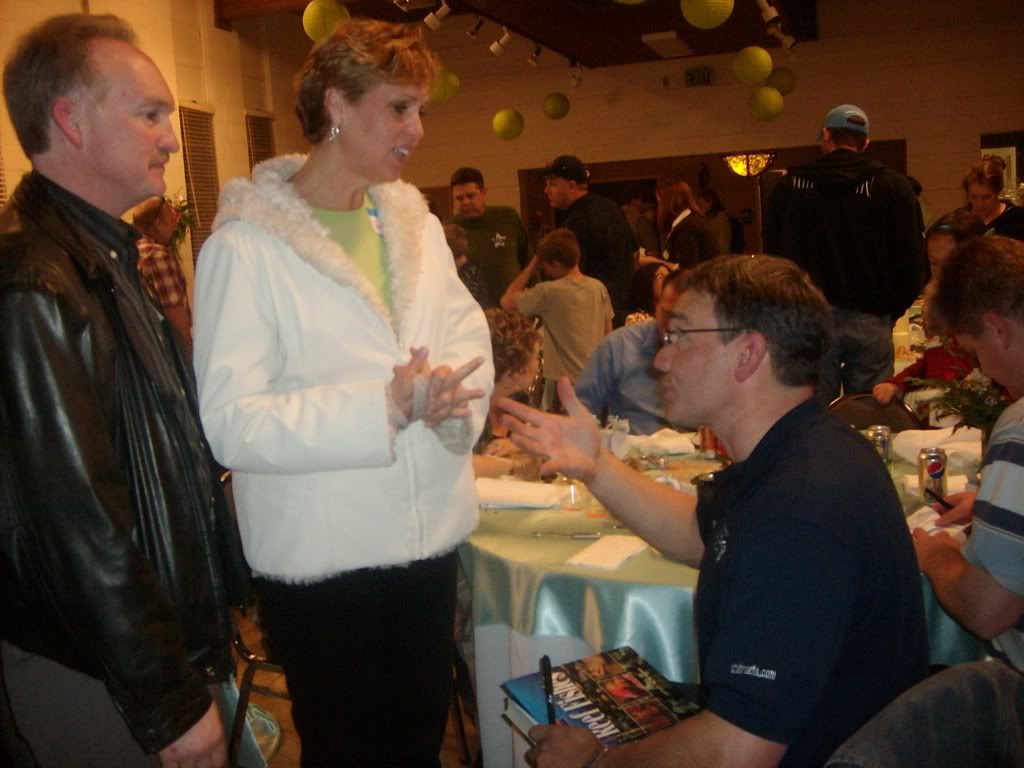 Part of "the cleanup crew"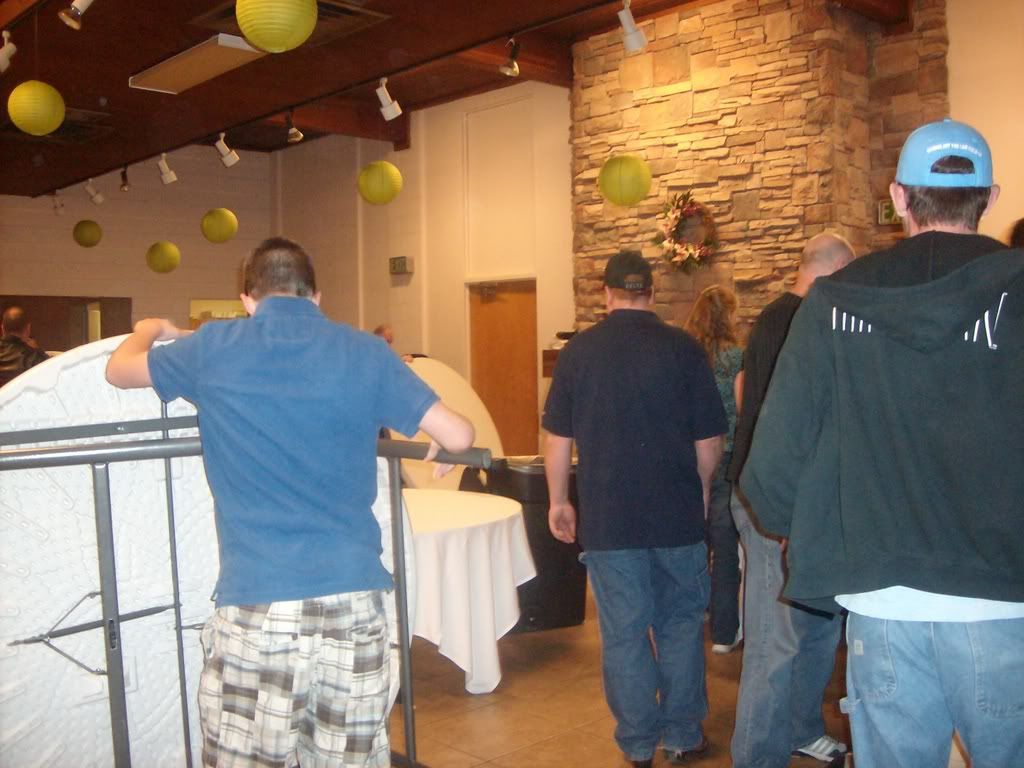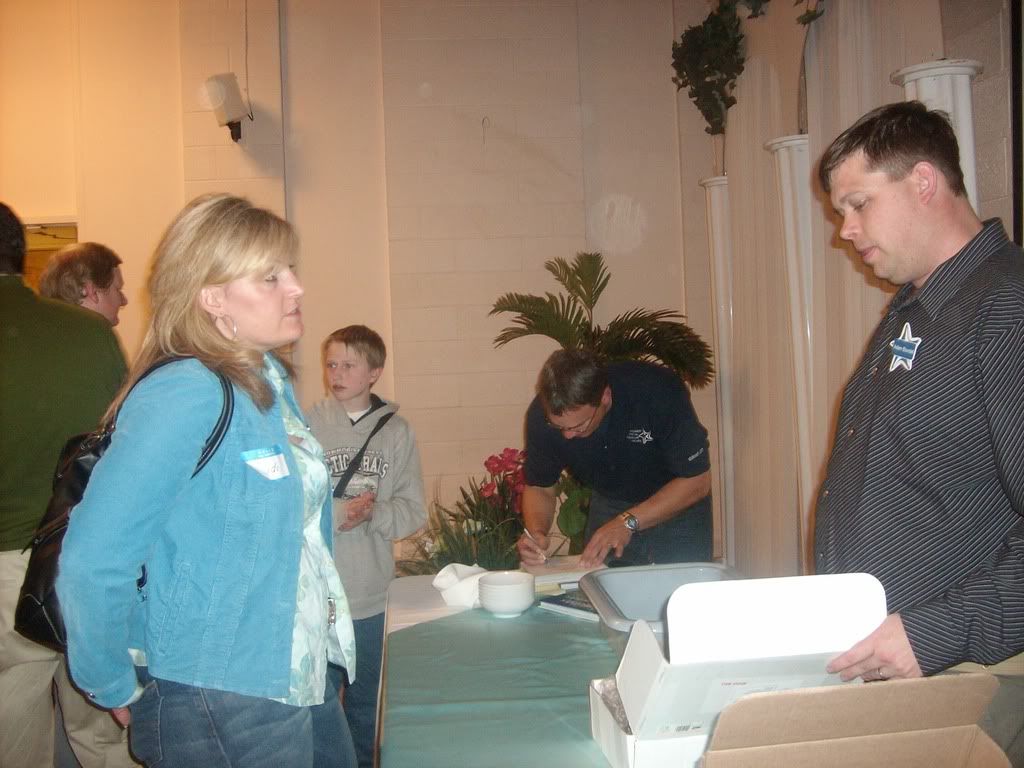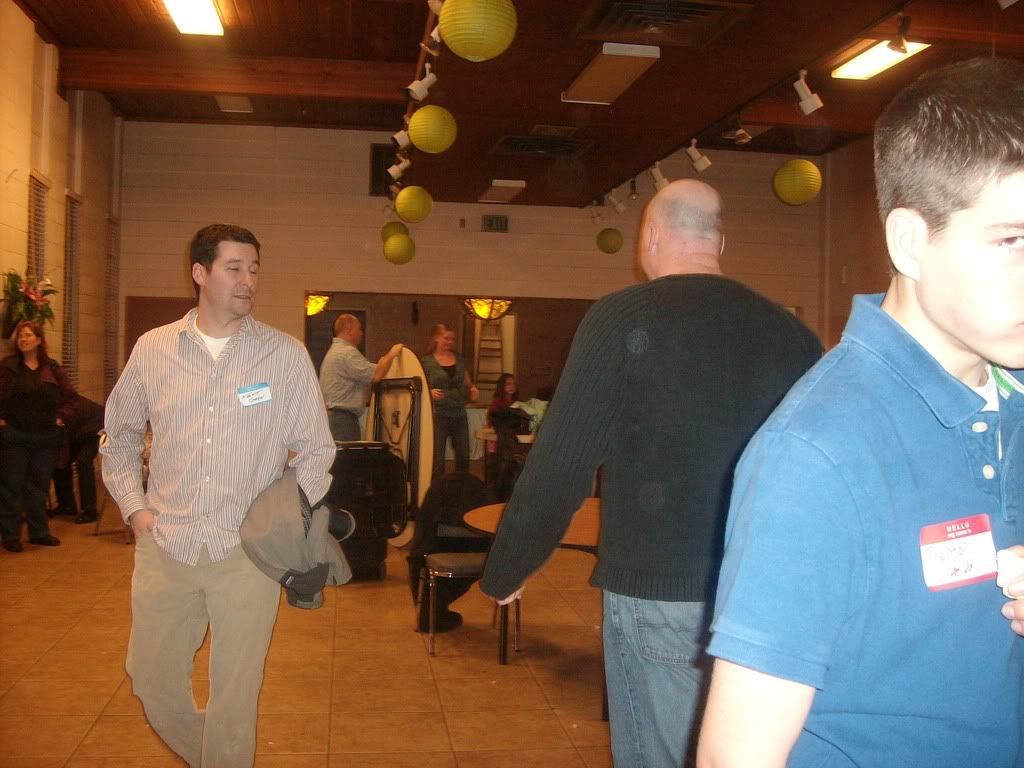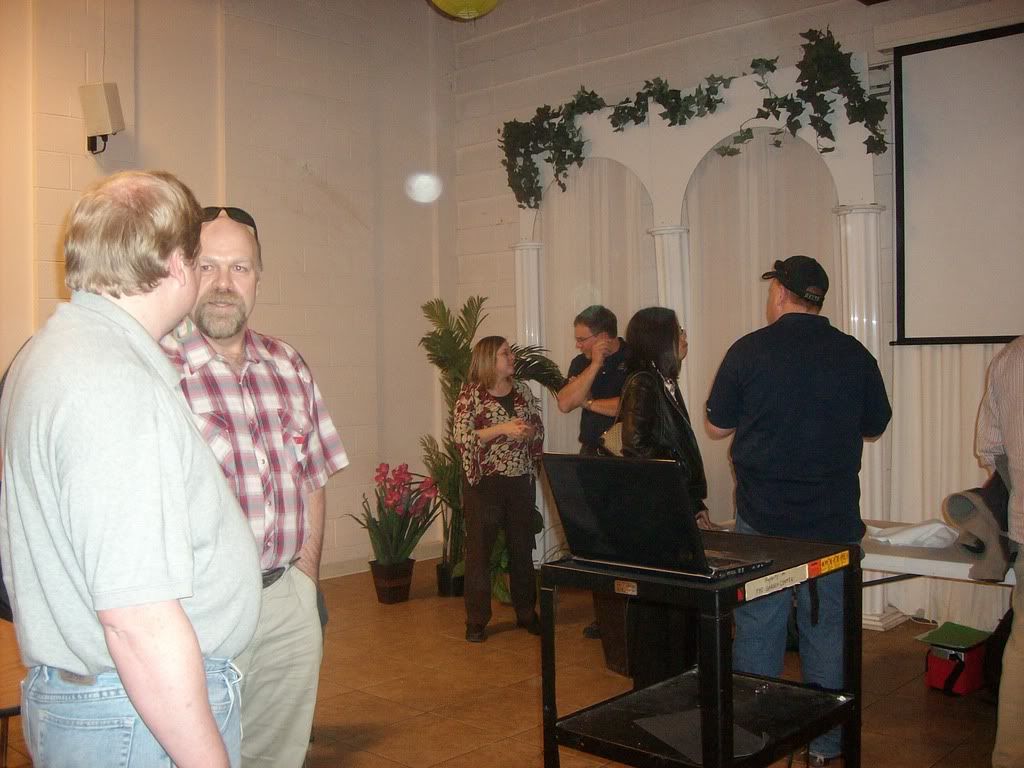 -------------
Yes Mikey...I still have fins!!!