my buddie suggested pointing it at different sides of the glass to amke a swirl affect in the tank.
Well here is what I did.... I needed about 12" of 1/2 inch PVC bought 10 feet...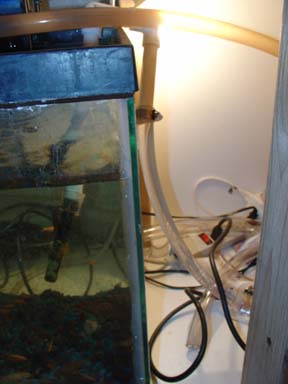 over the top.
to the pump
ball valves in and out... that way I can emergency shut off all lower tank flow... Needed the out cuz it was overflowing the overflow.... How can I increase flow rating easy? Maybe thats a different thread...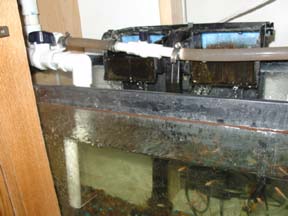 now the flow on a single side is about 18 inches. I deceded not to run both outs cuz it slowed the flow too much. Plus I had a powerhead that froze up and was zapping me a little yesterday. I don't know how long it has been out cuz I haven't stuck my hand in the water for a while......

the fish seem ok though....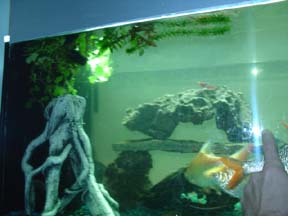 flow "stops" at my finger.



-------------
I will just give my warning that your system will flood, bulbs will burn out, and things will take continuous maintenance... get over it.

Magna