WMAS is trying something new

We have set up a 2014 Calendar with all of our POTM winners from 2013. We are going to give you the option to pick one up for only $10. I know we are a little late at getting this out. What can we say? There are still 11 out of 12 months of good use on this calendar. The best part is that is has all of the WMAS meetings listed every month. That way you don't miss any good talks this year.
We will have more info to come about ordering your calender. We would also love you feed back.
If you would like to purchase your calendar with PayPal here is the link. http://utahreefs.com/store/index.php?route=product/product&path=37&product_id=51" rel="nofollow - http://utahreefs.com/store/index.php?route=product/product&path=37&product_id=51
Preview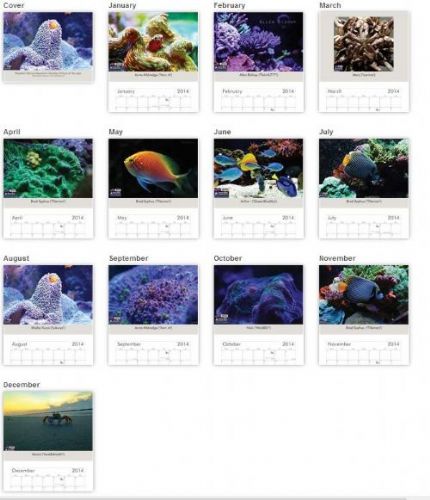 -------------
220g , large elite aquatics sump. 3 Radion Pro Gen 3 lights 3 Mp 40's