No, I don't. I don't really need one.

In my systems algae grows prolific, eating up pollution on the spot. I set up systems with the main purpose being to keep Nitrogen compounds at minimum levels and I trust my senses of sight and smell to tell me if things are not right. People may think I'm strange but I haven't tested for Ammonia, Nitrite or Nitrate in any of my systems in the last 10 plus years. There has been no need because the systems are set up to maximize pollution processing to the fullest and thereby avoid water changes.




The last time I raised clownfish (2011) they grew up in this two tank connected system. Larvae and post metamorphosis fish on the right were then moved to the grow out Refugium tank crowded with algae (even Cyanobacteria) on the left.

The white fabric in the right tank kept larvae (and some rotifers) from being pulled into the siphon and swept into the Refugium on the left.

When young fish were almost 3/4" they were moved from the Refugium to a coral farming system.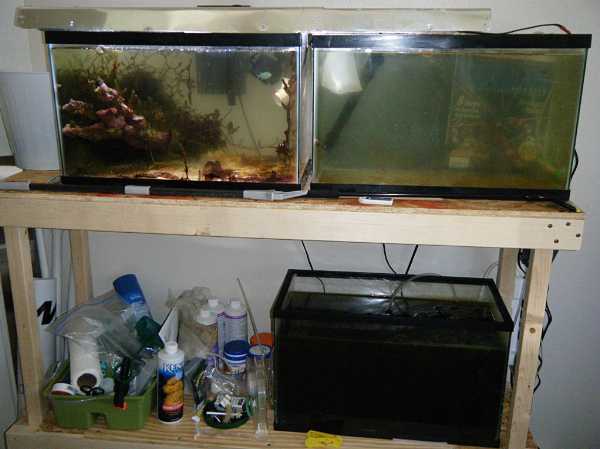 The bottom tank in this pic was dark green having just been infused with algae paste to to ensure a large continuous Rotifer population.
This worked for me because I try to make my farming require as little labor as possible.
Aloha,
Mark

For your viewing pleasure and education:
Amphiprion ocellaris eggs near hatch
A. ocellaris larvae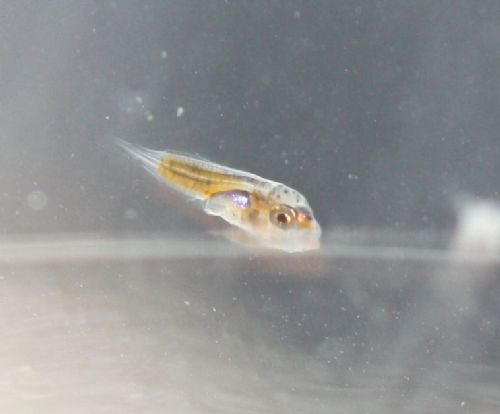 Post-metamorphosis A. ocellaris in the Refugium tank
Young clownfish in larger system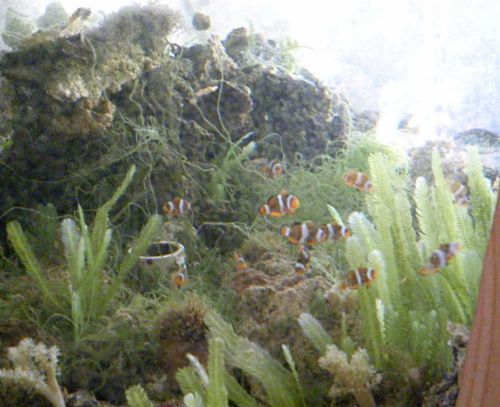 -------------
Reefkeeping Tips, & quick, easy setup tricks:
www.utahreefs.com/forum/forum_posts.asp?TID=9244
Pay it forward - become a paid WMAS member