Help with parasite/ bacteria I'd and cure

Printed From: Utah Reefs
Category: Help
Forum Name: EMERGENCY FORUM
Forum Description: If you have an Emergency post here and you should receive a quick reply.
URL: http://www.utahreefs.com/forum/forum_posts.asp?TID=81389
Printed Date: September 22 2018 at 1:43am


Topic: Help with parasite/ bacteria I'd and cure
---
Posted By: brandonp
Subject: Help with parasite/ bacteria I'd and cure
Date Posted: November 25 2016 at 1:34pm
---
Hey all, I have a condition in my tank I need help with. I have what seems to be ich but maybe something else on a few of my fish. Then there is another issue with my blue throat trigger. I also lost my cbb. I can't post pictures so krazie4acans said he will post then for me. I am not sure if I should do prazipro as I know not all parasites can be killed by prazipro. Cupramine isn't a good option as I have a flame angel and some other fish I don't want to risk. Any help would be greatly appreciated. My copperband was the first to get hit hard and then died. Thanks everyone and thanks krazie!
---
Replies:
---
Posted By: Krazie4Acans
Date Posted: November 25 2016 at 1:57pm
---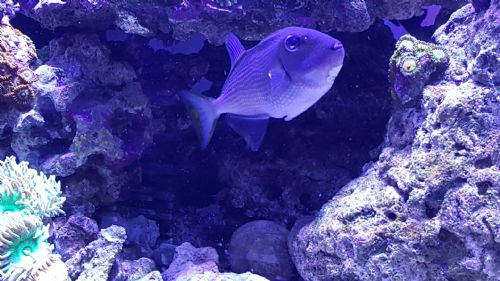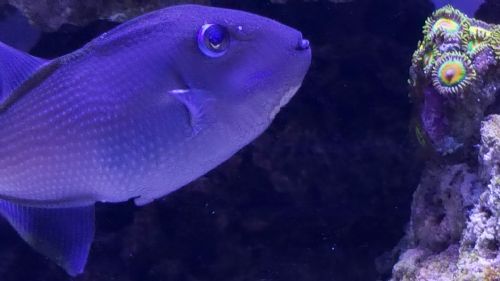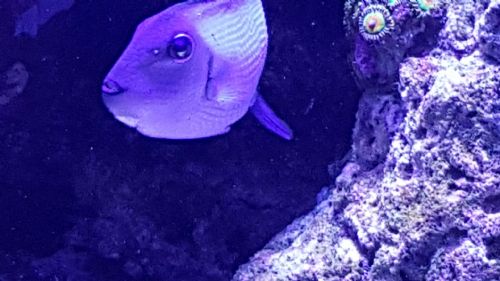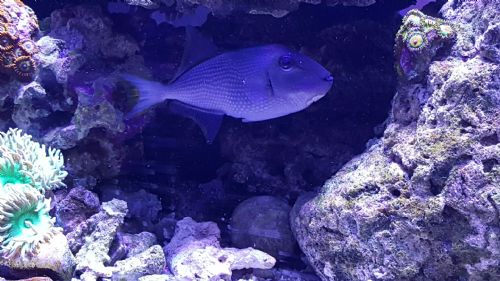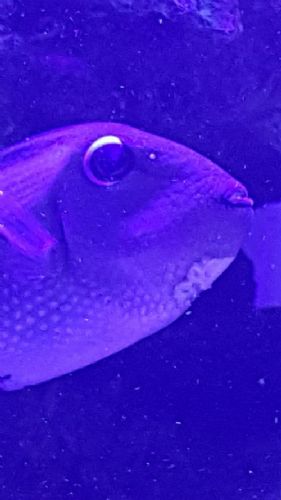 -------------
My ocean.
90g (yup, won it!), 40g, 28g, & 10g Systems
PADI Advanced Open Water
http://utahreefs.com/forum/forum_posts.asp?TID=63568&title=krazies-nano-paradise" rel="nofollow - Tank Thread:
---
Posted By: brandonp
Date Posted: November 25 2016 at 3:45pm
---
---
Posted By: kevin.st
Date Posted: November 25 2016 at 6:21pm
---
---
Posted By: brandonp
Date Posted: November 26 2016 at 10:05am
---
Thanks Kevin. I was ready to pull everything apart and my lfs talked me out of tearing it apart right away. Then fish 4u recommended doing a bacterial treatment. Now I just have to decide what do do with my clam scallop and feather duster.
---
Posted By: phys
Date Posted: November 28 2016 at 11:29pm
---
What's your phosphate and nitrate levels? I have often seen bacteria breakouts when those are extremely high. My suggestion is to do large and several water changes to help bring the water parameters to a safe level and you can also try to run a large UV sterilizer (if you can borrow one or purchase one) for a bit until it clears up. Parazipro may work but there are a few others that may work better. The big issue is it may kill the beneficial bacteria and life in your main tank. I assume you have coral too? Those wont do well with a lot of meds...
---
Posted By: Mark Peterson
Date Posted: November 29 2016 at 7:28am
---
At a client's tank a old Dori developed a dime size hole on the side of it's belly. I had the client use my Garlic Oil treatment. The hole stopped deteriorating and has been slowly healing over.

It has also stopped the progression of Marine Velvet in my systems. The instructions for use are located in a Reefkeeping Tip in the link below.

I realize that my passion for Garlic Oil is often over the top, but that's only because the Solgar brand Garlic Oil Perles are so effective. There is something in the manufacturers formulation that makes it work better, in more reef aquariums than any other garlic product.

Aloha and Mele Kalikimaka,
Mark.



-------------
Reefkeeping Tips, & quick, easy setup tricks:
www.utahreefs.com/forum/forum_posts.asp?TID=9244
Pay it forward - become a paid WMAS member

---
Posted By: brandonp
Date Posted: November 29 2016 at 8:18am
---
Thanks phys and mark. I'll continue to do changes and garlic. I'll treat p04 again. Nitrate is good though. The triggers wound seems to be getting better slowly
---