I am crazy obsessed with fancy goldfish and yet I don't have an aquarium... yet. I have a plan but have no way of implementing it on my own. So I am hope...no praying... I have come for the right place for local advice and help.




I dream of an aquarium where I can kneel in front of it and meditatively watch my goldfish swimming for hours on end. I dream of an aquarium that does not require water changes or at least very few throughout the year because I have my very own mini biosphere. Yep, I am planning on using aquaponics to remove nitrates from my aquarium. But I will not be growing food. All I want to grow is monster fancy goldfish in the aquarium as well as pathos and lucky bamboo in the planter box.




Also, I intend to build a quarantine aquarium where I can make sure new fish do not have any diseases to introduce to the main tank. Once I have all the fish I want in the main tank, I will keep two to three goldfish in the smaller tank. It will serve as a divider from my kitchen dinning area and the livingroom.




The biggest hurdle I have to overcome to make my aquarium dreams come true is physical help. I have no DIY skills to speak of. I want the main aquarium to be made out of plywood which will sit on the floor of my home. I want the smaller tank custom made with glass. I have a stand for this aquarium already but it is a peice of furniture. I need help reinforcing it. I am thinking t-slot aluminum. So if anyone is interested in helping me make a small little oasis of aquatic nature inside my tiny home, please do not hesitate to contact me. I am willing to pay if your labor rate is reasonable. I went to one professional for help who shall remain nameless and was quoted essentially a labor rate of $250 - $300.




Keightley




P.S. Here are some of my inspiration pictures.




The Main Aquarium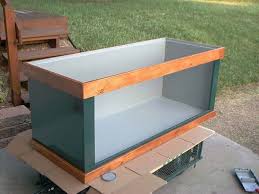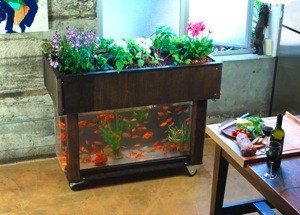 just way way bigger!
Here is the nitrates filtration system theory in a drawing.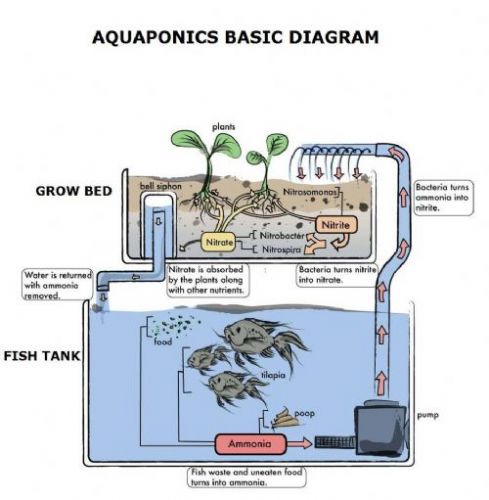 The smaller aquarium