If a Tridacna Clam is wanted, I would recommend making sure the tank is healthy and moderately mature. A more mature tank is better able to provide the conditions and the food that a Tridacna Clam needs. They need phytoplankton and lots of it, which can be a challenge in a tank less than 75 gals. The byproducts/gametes of algae and macroalgae growth also help feed clams.




Until they became so expensive, we used to recommend adding a Tridacna to keep Cyano from growing.




Phytoplankton supplemental feeding is a very good way to actually speed up the process of helping a tank become mature and healthy. Live phyto is fun to grow but can be a headache. The best place to get economically prepared phytoplankton is Brine Shrimp Direct, locally owned and based in Ogden.

http://www.brineshrimpdirect.com/c6/Tahitian-Blend-Reef-Tank-Formula-c59.html" rel="nofollow - http://www.brineshrimpdirect.com/c6/Tahitian-Blend-Reef-Tank-Formula-c59.html
Aloha,
Mark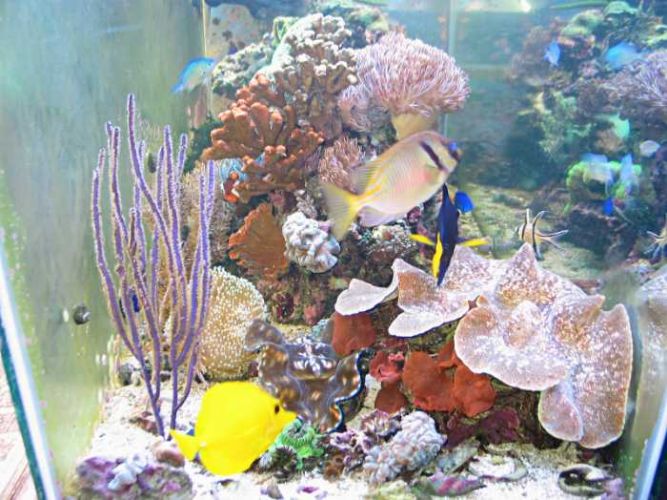 -------------
Reefkeeping Tips, & quick, easy setup tricks:
www.utahreefs.com/forum/forum_posts.asp?TID=9244
Pay it forward - become a paid WMAS member