Shaun, Oh yeah, I have used Golden Pearls for more than a decade. Awesome fish food!




Wrogers, the baby Tomato Clownfish shown in the pic above is a grandbaby of a pair that Linda and George were breeding at http://www.bonnevilleseabase.net" rel="nofollow - Bonneville SeaBase ! I am so proud to show off that baby, one of only two that survived, which lived for many years in one of Adam Blundell's tanks. Below is the father of that baby looking after his eggs, laid in my 75 gal(tank pics below). This was around 1999, the beginning days of digital photography. If a fishy friend, Chuck, hadn't let me use his camera, I wouldn't be able to share these two pics.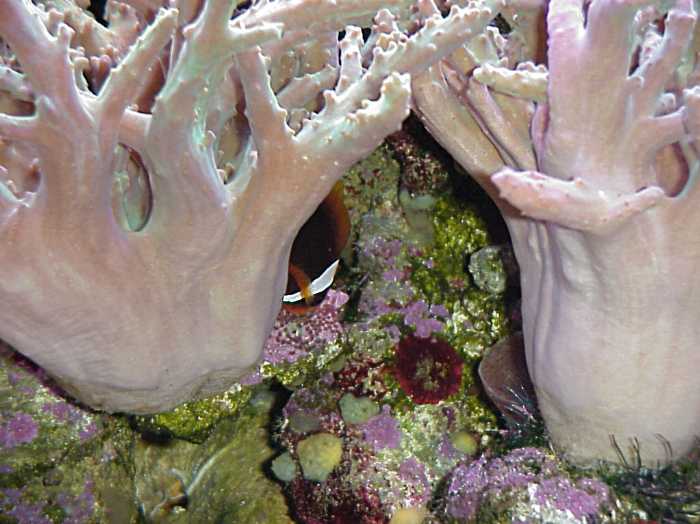 Linda Nelson and George built one the first marine ornamental fish hatcheries in the world, using their water straight from the ground. They had hired some guys with previous experience, having worked at fish farms on the coast. Those employees did the actual work to get the Clownfish to breed and to raise the larvae and fry. Linda then brought in VP's from the hobbyist companies, like Instant Ocean, to try to persuade the big companies to fund their work. Unfortunately the cost of breeding was more than what they could get on the wholesale market. Clownfish brought in from the wild were only $2-3 each back in those days.

Man, those were exciting times for a passionate hobbyist like me.

Aloha,
Mark

This 75 gal tank (1996-2002) even had the very first pieces of Utah Rock.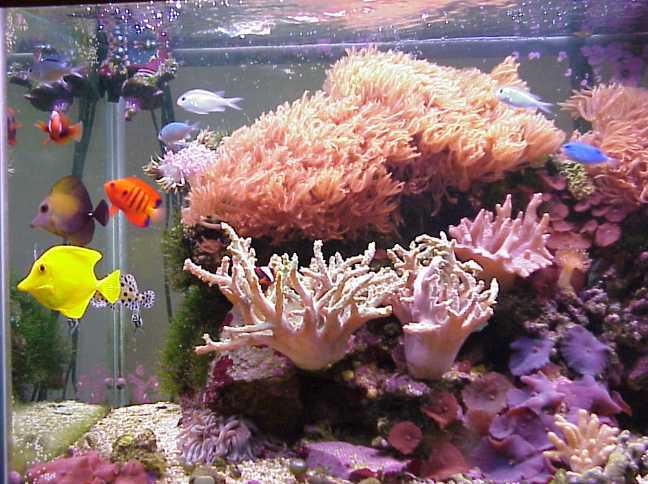 Above: left side
Blelow: right side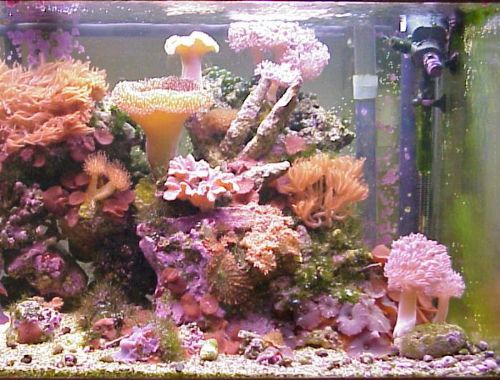 -------------
Reefkeeping Tips, & quick, easy setup tricks:
www.utahreefs.com/forum/forum_posts.asp?TID=9244
Pay it forward - become a paid WMAS member