The WMAS was formed to help us learn from each others experiences in reefkeeping. This is why I began to compile a list of http://utahreefs.com/forum/forum_posts.asp?TID=9244" rel="nofollow - Reefkeeping Tips and how to do a reef aquarium without spending your life savings .

It's not just my 25 years of experience but the experience of hundreds of other hobbyists that have come and gone on this forum. It is a topical guide; many discussions of problems and solutions and even how to avoid problems before they start by setting up the reef tank the best way possible, with live stuff from our tanks. **
Aloha,
Mark

808-345-1049 (call/text to get immediate help or simply to discuss options)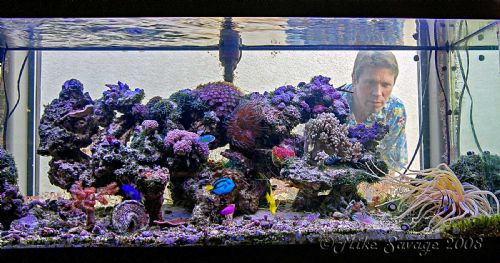 P.S.
When I started my first tank I was much younger. Now I'm a sometimes grouchy old man, but I hope I am still young at heart when it comes to this hobby.

I highly recommend perusing the Reefkeeping Tips thread linked below in my signature line.
** Twice in the last month or so I have driven from Murray to Ogden to share with new hobbyists; to share live stuff from my mature reef systems and information from my old brain. And I'm not the only one here that is willing to share.


-------------
Reefkeeping Tips, & quick, easy setup tricks:
www.utahreefs.com/forum/forum_posts.asp?TID=9244
Pay it forward - become a paid WMAS member