It's not easy to see in the pic but there was algae growing on these rocks that Convict, Yellow and Sailfin Tangs kept mowed down. Notice how robust(thick) this Sailfin was.
This pic shows how fat a healthy tang can be, grazing on algae.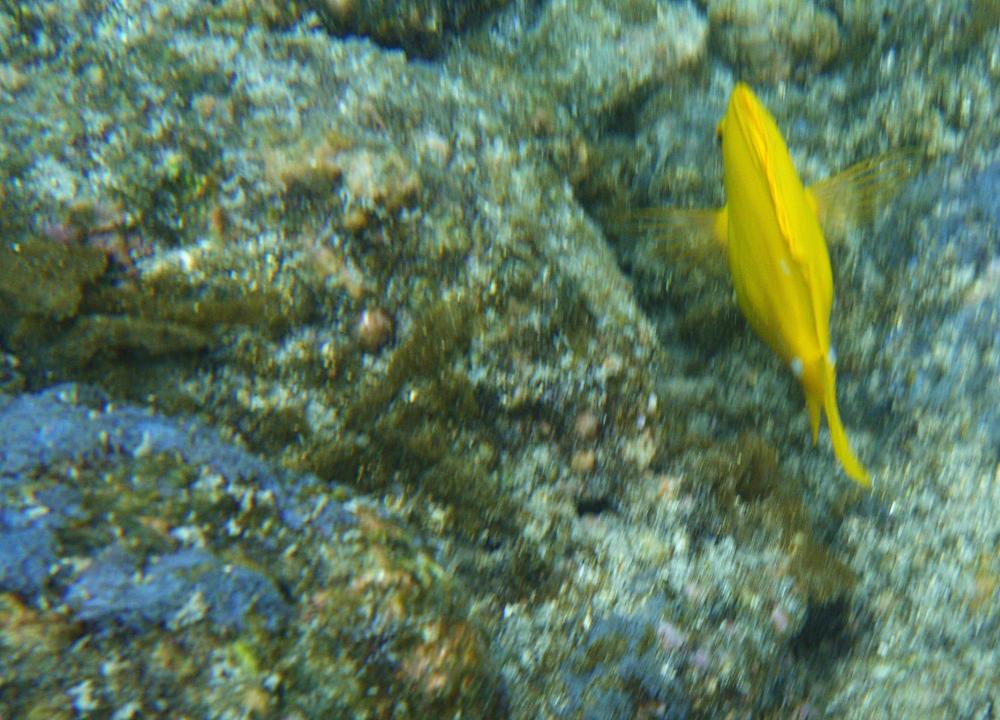 The Caulerpa in this tank was allowed to grow thick without any herbivorous fish, until a Sailfin was added.
The pic below was about 8 months later. By then the Caulerpa was completely eaten.
Most hobbyists don't consider placing their reef aquarium in the sun, but I have to say, it's amazing what the sun does for a reef. Herbivores love it, coral and so many different organisms look and grow amazing with some sun. The only caution is to make sure it's not direct sun all day long.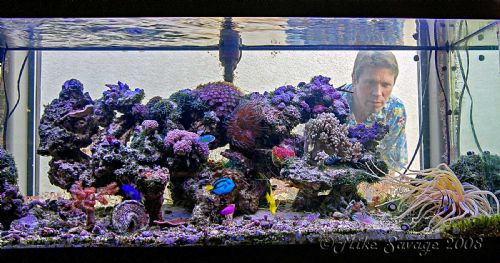 The three pics above are the same 75 gal tank, only one of many tanks that I have placed in the window over the years.
Below is another, placed in an east facing picture window.
This 75 gal was home to three,

yes 3, fairly large herbivorous fish;
a Yellow Tang, a Purple Tang and a Scribbled Rabbitfish.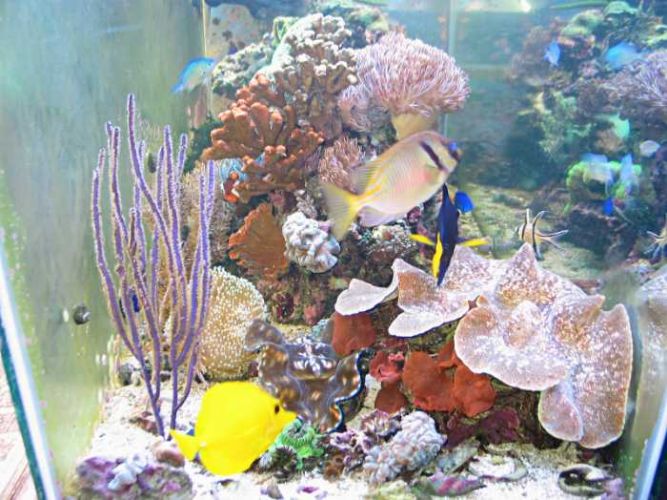 Aloha,
Mark



-------------
Reefkeeping Tips, & quick, easy setup tricks:
www.utahreefs.com/forum/forum_posts.asp?TID=9244
Pay it forward - become a paid WMAS member