Date: 4/3/08 Attendance: 66
Calcium Reactors- how, when, why, and building your own
subtitled- can I get high off that joint
Tank of the Month-
Lorraine (BluespotJawfish)
Calcium Reactor Presentation-
Corey Price our resident structural engineer led the way with a discussion on the uses of Calcium Reactors. Corey began be discussing times when you would want to use a calcium reactor, and times when you would not. Different methods of adding calcium and carbonates are available and Corey discussed the pros and cons to each method.
If a Calcium Reactor is right for you, then we've got a way to save some money. Corey put together a parts list of what you need to make a reactor for under $100. The most difficult part about this is getting two flanges to perfectly align. Have no fear the club has laser cut flanges available for purchase!
Corey hooked up the reactor in about 20 mins (including the time needed to glue!) and we were able to give one away as a raffle prize.
Here's how it all went down...
Club members ready to go
Corey begins to glue (weld) the acrylic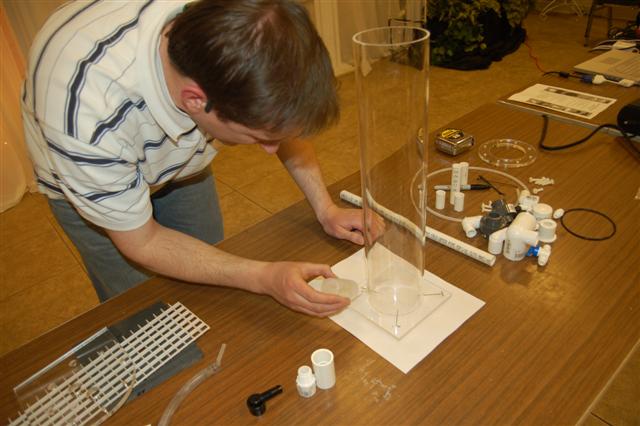 Corey Constructing
Jake showing off his mad drilling skillz
Some of the needed parts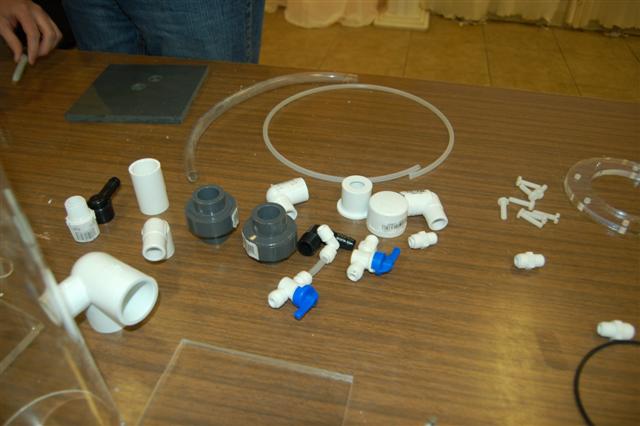 The Key Flanges!
Adam


Edited by Adam Blundell - April 10 2008 at 4:31pm