Date: 09/04/08 Attendance: 187 (give or take)
Tank of the Month-
This month we featured Linn Griffith's new 150 gallon show tank. Linn has been in the club for the last couple years and has historically had numerous nano tanks. After some "discussions" with the wife Linn was forced decided to cut back to three tanks by getting one large tank. Corey delivered a great presentation which featured photos by Mike Savage. Thanks to the two of them for working on this. The presentation focused on some of the pretty fish and corals that Linn has.
Reef Tour Preview-
Sukie gave a presentation on what to know for this weekend's Reef Tour. She started off by teasing club president Shane Heil (which we all love to do) and then gave some pointers on what not to do during the reef tour, and what to do during the reef tour. Here are some quick examples: don't frag corals, don't add anything to your tank, do clean your sump, do have cookies, don't wear dirty shoes, don't try to buy frags.
Feature Presentation-
This was undoubtedly the best presentation we've had in years. Talk about some real insight. It was soooooo good that I'm not sure if I can even provide a recap. Oh well, I'll try.
Fish Locomotion is not that important. It doesn't come even close to making Adam's top 10 list of things you need to know in the hobby. It is filled with technical terms, odd measurements, and a classification system to confuse even the most advanced of hobbyists.
So why do we study it?
The real answer is simply to learn more about our fishes. If we can understand how they swim when they are happy vs. when they are stressed that can help us interpret their overall health.
The second reason to study this is for the future of reef keeping. Right now there is very little emphasis (but a growing amount) on designing tanks to fit the livestock. Aquascaping is getting there right now (think of Dion's raised reef for his ray) but tank design is not there.
If you are a beginning hobbyist, this was a good meeting to skip. This information is certainly not what you need. But for the more advanced hobbyists who really want to create dynamic systems which incorporate designs to maximize habitat health and development- looking at fish locomotion could be quite useful.
Instead of typing out all the details of terminology, here are a couple articles that cover much of the information.
I didn't get as many photos this month... I was a little busy
Guest Speaker all decked out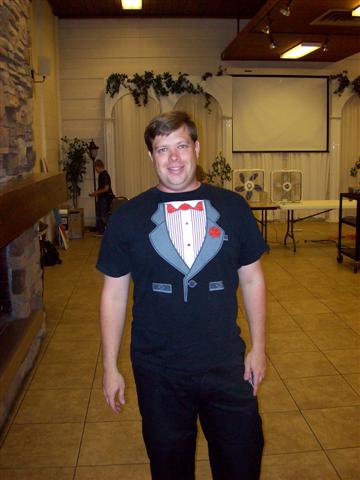 His fan eagerly awaits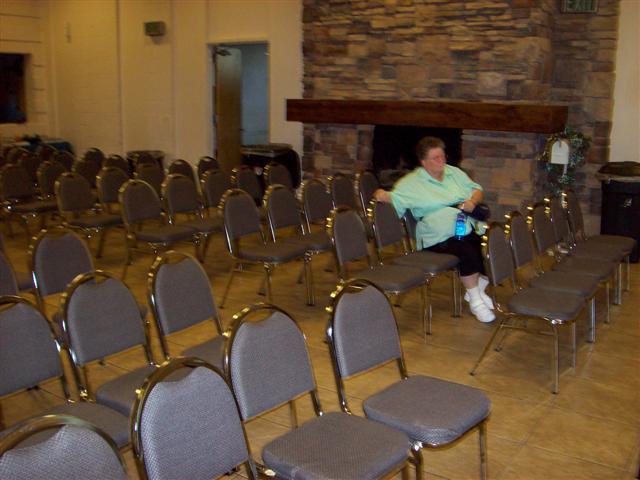 Jake led the meeting (and did a fabulous job I might add)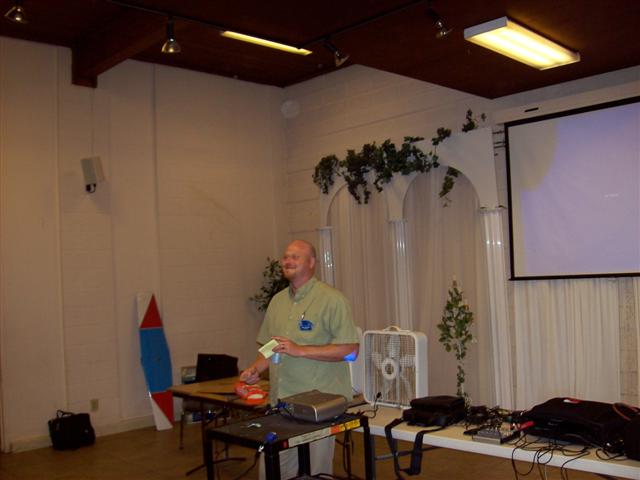 Thanks to ReefKingdom.com we had some awesome frags to raffle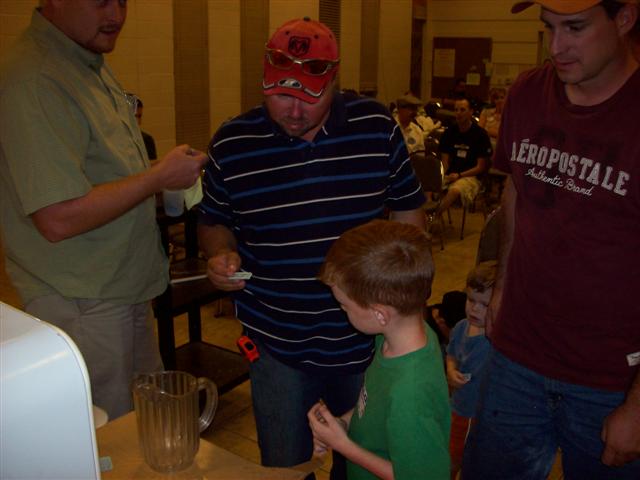 Adam


Edited by Adam Blundell - September 05 2008 at 3:34pm