90 Gal Full Setup FS
I am looking to sell my 90 gal system that is up and running. It is currently a FOWLR so no coral. We are selling our house and will not have the space for a while so need to let it go. It is a dream setup and everything is high end equipment. I currently do not want to part it out so want to sell it as a whole. I understand it can be a big single expense so I have discounted it accordingly and if someone wants to part it out they could easily make a profit. Majority of items were purchased new (except tank and stand)and it has only been up an running since the end of January of this year. Not sure when I will get back into the hobby so you will get EVERYTHING I have.
Asking $2,800 Text with questions or for more pics- 801 6nine8 9229
Livestock:
Bonded pair designer Mochavinci Clowns
Helfrichi Firefish
Midas Blenny
Yellow Belly Blue Tang (small)
Diamond Goby
Pistol shrimp
Bangaii Cardinal (male)
Royal Gramma
Cleaner Shrimp
Emerald Crab, various snails & hermit crabs
Equipment:
Tank-90 gal single overflow plumbed using the Herbie method (glass does have some scratches in various places)
Stand- knotty alder wood stand painted gray
Sump- Elite Aquatics w/adjustable depth baffle and probe holders
50ish lbs reefsaver dry rock mix of base and shelf (extra bin full of 100lbs of rock)
Return Pump- Ecotech Vectra M2
Skimmer- Reef Octopus Regal 150-INT
Lighting- 2 Ecotech Radions Gen 3 Pros w/rail kit
ATO- Tunze Osmolator 3155 w/extra unopened pump
Synergy ATO Reservoir 5 gal
Dual BRS Media Reactor GFO/Carbon
Pentair/Emperor Aquatics 25W UV Sterilizer w/new power supply and new bulb
Manifold Pump- Reef Octopus VarioS-4 controllable DC pump
Heater- BRS 300W Titanium Heater w/controller & magnet holder bracket (I have a 600W titanium element as backup and used only for water changes)
Powerheads-
MP-10QDW w/new wet side
MP-40QDW w/extra wet side
Apex WIFI controller w/temp, pH, Salinity, and Orp probes
EB832
EB8
Apex Modules-
PM1- w/pH and temp probes
PM2- w/Salinity and temp probes
WXM
FMM- 2 leak detectors, 2 flow sensors (1inch, 1/2inch)
AFS
Skimz MBR127 Macroalgae reactor w/DC controllable pump
Bubble Magus T11 and T12 expansion dosing pumps w/mounting brackets and new tubing
Skimz DLC4 dosing container (unused)
BRS dosing solutions mix (2 part and Kalk)
2- Sicce Syncra Silent 1.5 pumps (unused)
1/2 bucket of Tropic Marin Reef Salt
Unused bag of 40lbs Fiji pink dry sand
Salifert Test Kits (Alk, nitrite, nitrate, Cal, Mag, Phos, pH
BRS Lignite Carbon - 1 gal
BRS GFO High Capicity- approx 5lbs
Various additives and other chemicals
Misc frozen foods and dry foods
Other random cleaning equipment, pumps, heaters, etc.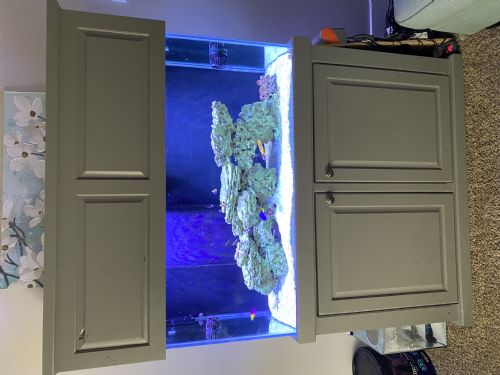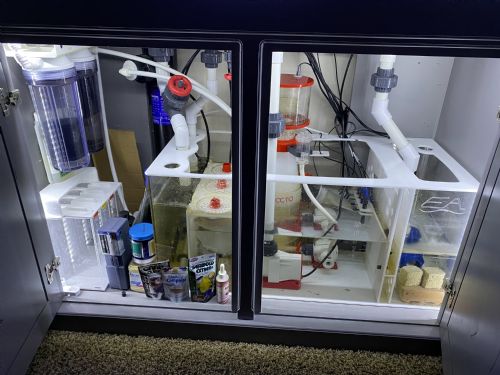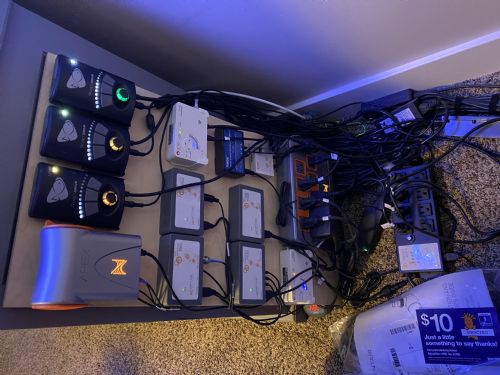 Edited by CCrabtree - December 22 2020 at 3:55pm