January 2020 Meeting - Fish Closet Garage Sale and Swap Meet: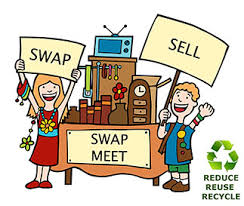 1/2 at 7pm
Rose Garden
Building
Sugar House Park
1601 East 2100 South
Salt Lake
City, UT
This event is open to everyone!
So come join us
THURSDAY
January 2nd at the Rose Garden Building in Sugar House Park as we get together to Clear out our fish closets!
We all collect extra equipment and odds and ends for this hobby, sometimes to excess.

. This meeting is your chance to bring wall of those extra bits and pieces that are collecting dust and find them a new home. Wheel and deal, sell and trade, pickup some stuff you need and most likely help someone find what they need to build that new setup or improve what they already have!
Please leave your fish, corals, inverts, and other tank life at home. We are wanting equipment, skimmers, reactors, pumps, heaters, spare parts, supplements, foods, macro algae, etc. So bring them sell them swap them and barter them!
See you all there!
C
ome out and join us for a great night of fun.