March 18-20, 2022
Local Fish Store (LFS) Tour
_________________
Prizes
Many raffle drawing prizes featuring a Grand Prize of a Neptune APEX EL.
Visit all of the stores participating in the LFS Tour to have a chance at the Grand Prize.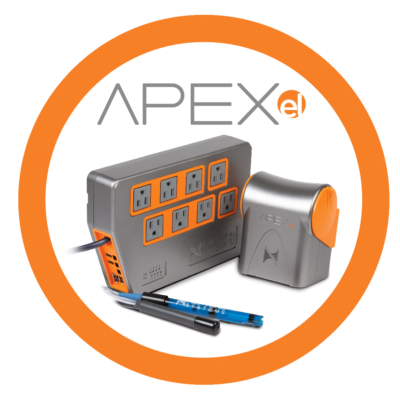 Grand Prize Raffle and other raffle items will be raffled and given at the April 7th Meeting.
How To Participate
Purchase a Punch Pass $5 Per Person

Available at participating stores during the Local Fish Store(LFS) Tour

Earn Raffle Tickets
Turn In Your Punch Pass and Receipts

Once you are done visiting the participating LFS Tour stores, drop your Punch Pass in one of the boxes at the final store you visit.
An envelope will be provided for you to put your receipts in and drop in one of the boxes at the participating LFS tour stores. Must write first and last name on the back of each receipt.
Bring receipts to the April 7th meeting.
Email receipts to [email protected]
Aquatic Dreams -

510 Antelope Dr Suite #301, Clearfield, UT 84015

- Hours:

Friday 1-7, Saturday 10-6.

Aquatic Evolution - 23 1330 W, Orem, UT 84057 - Hours:

Friday 11-8, Saturday 11-8.

Fish 4 U -

4010 Highland Dr #1, Millcreek, UT 84124

- Hours:

Friday 11-8, Saturday 10-7.

Jay's Jungle -

272 W Center St, Provo, UT 84601

- Hours:

Friday 11-7:30, Saturday 10-7:30.

OCD Reefs -

4220 W 2100

S Ste K, Salt Lake City, UT 84120

- Hours:

Friday 11-7, Saturday 11-5.

Reef On -

7980 S, State St Suite 3, Midvale, UT 8404 - Hours: Friday 11-7,

Saturday 11-7.

Rustys Reef -

724 W 500 S Ste 700-A, West Bountiful, UT 84087

- Hours: Friday 11-7,

Saturday 10-7.

The Fish Tank -

2196 W 3500 S C-6, West Valley City, UT 84119

- Hours: Friday 12-8,

Saturday 11-6.
FAQ

Q. Do I have to purchase items from each store?
A. We encourage participants to purchase at as many stores as they can. The stores are a huge help in putting on this event and are a great support to the club and it's members so please give back to them if you can. There may also be a prize for anyone who purchases at each store and brings in the receipts!
PLEASE DO NOT GO TO THE STORES AND GO STRAIGHT TO THE REGISTER FOR A STAMP. BE POLITE AND WAIT IN LINE TO GET YOUR STAMP. THESE STORES ARE WORKING BUSINESSES AND HAVE CUSTOMERS THAT MAY NOT BE PART OF THE TOUR. PLEASE BE RESPECTFUL IN YOUR PURSUIT OF THE ALMIGHTY STAMP! STORES CAN REFUSE TO STAMP YOUR CARD IF YOU ARE NOT RESPECTFUL WHILE IN THEIR BUSINESS.

Q. Where can I get a pass?
A. Passes will be available for purchase at the stores.

Q. Can I bring my family with me even though I bought one pass?
A. Yes please bring them! They will be able to participate in the store sales and games, but there will only be one stamp and one free item given for the punch pass portion of this event.

Q. Can there be more than one pass per family?
A. Of course. The passes are $5.00 per person. Each person wanting to participate in the drawings must have their own pass with them when getting a stamp. ONLY 1 PASS PER PERSON

Q. What happens when I fill out my whole punch pass or when I have completed all that I plan to visit?
A. You will place it in the collection container at the last store you went to and they will be gathered up and put into either the grand prize drawing or the secondary prize drawing. Be sure to fill out the information on the back of the punch pass.

Q. What if I don't make it to all of the stores?
A. You should still support as many stores as possible in this event but understand that not everyone will make it to every store. For passes that have less than all of the stamps, you will still receive 1 raffle ticket per store you visited.

Q. What if my ticket wasn't drawn as the winner for the Grand Prize? What happens with my tickets?
A. If your ticket is not drawn as the winner for the Grand Prize, your ticket will still be in the drawing for the other prizes that were donated by the stores.
Q. If I don't have a pass, can I be entered into the grand prize drawing for this event?
A. You can obtain raffle tickets for the grand prize drawing by either getting stamps on your punch pass for each store you visit or for making a purchase.
Q. What if something happens to my receipts or puch pass that I turn in?
A. We pride ourselves on doing the best to ensure our events go off without a hitch. However, there are many possibilities outside of our control that could results in lost receipts, last minute changes, or cancellations and we cannot be held responsible.


Edited by Krazie4Acans - January 12 2022 at 7:16pm