All About Sumps
Date: 10/2/08
Attendance: 65
This meeting was sumpthing special!
Marc Levenson (
www.melevsreef.com
) was our guest speaker and he came prepared with all the answers to your sump questions. Marc is a sump expert who has developed and built dozens of sumps for all sorts of different applications. Mark provided information on how to best make use of a sump, or how to best design a sump for a new system.
Here are some of the main points from the meeting:
Back off and be reasonable. Some hobbyists just want it all and don't understand the limitations of their sump.
All sorts of materials can work for a sump, so be creative and find what will work well for you.
Size does matter! Increasing your sump size can provide many more possibilities for your tank.
Marc covered all sorts of design techniques including; stacking tupperware containers in the sump, silicone baffles, using eggcrate, and non rectangle designs.
Don't silicone in acrylic baffles! Use silicone for glass, but not acrylic, it won't hold.
Don't save $3 on the silicone from Home Depot. It isn't worth the risk. You are saving hundreds of dollars building a sump, just spend $3 extra and buy your silicone at the pet store.
Refugium is best if greater than or equal to 10% of the display. Example 100 gal aquarium should have atleast 10 gal refugium. (for more info on refugium listen to reefcast #7)
Marc likes snails. He says buy a bunch and let them do their work. Then they'll die. That is okay, just buy more in 6 months. Marc likes to buy the snails and then put them directly on the troubled algae area. He buys 100 at a time every six months. After they do their job some snails will learn to eat other foods and survive, and others will starve.
Split the water from your drain. It is best to have about 75% of the drain water running to the skimmer, and the other 25% running to the refugium. Marc mentioned this ratio several times.
Along those same lines... Marc suggests a tank turn over of 3-5 times per hour. That isn't very important, and slower flow is fine (may even be beneficial for retention times and for prevention of micro bubbles). But in general around 3-5 times works well.
Microbubbles are not a problem in the tank... but they sure are ugly.
Heaters fail. Get use to it. Plan for it. Don't buy a large heater.
There are many plumbing material options (pvc, abs, spa flex, vinyl, etc). They all work but find what will work best in your situation (what direction does it have to go) and make sure you buy the right glue for the right material.
Say no to check valves. Only you can help prevent check valves. Friends don't let friends use check valves.
Chaetomorpha... not bad.
Caulerpa... can go sexual, but that happens during a dark period. May be wise to run refugium lights 24/7.
Want to buy a refugium bulb? But a 75 watt powercompact 5100K bulb for about $12.
Making a bubble trap takes three baffles. The water should flow over-under-over. On the under baffle, make that 1.5" off the bottom of the tank. Don't clog this area with filter media.
How the day went...
Will, Sukie, and Brad were kind enough to pick up Marc from the airport and to get him squared away at his hotel. Then a bunch of geeks got together to show Marc around...
We did a little walk around in the Gateway area...
California Pizza Kitchen was the place to be...
Then, Jake took us to one of his favorite places. I've never heard of it but Jake goes there once in a while to find some odd treats...
It was an eye opening experience...
DELETED!
Nobody was going to buy anything and Sukie thought that was rude. She felt like she should buy something since we walked around the store. Here is what she bought...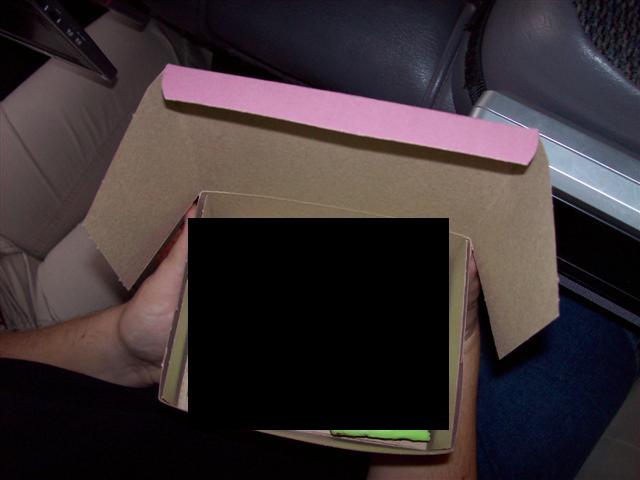 We then went to Tileman's house to check out his tanks...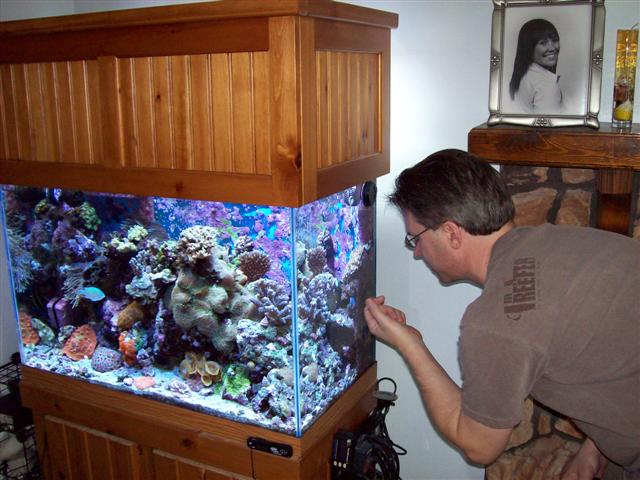 Then it was off to the club meeting.
Shane led the way...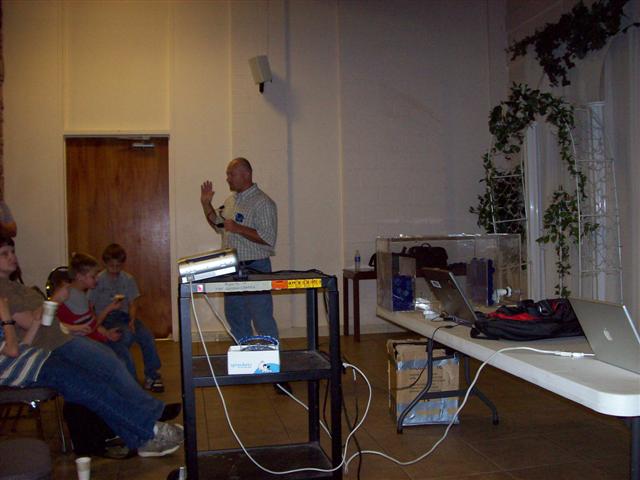 Marc talked about sumps...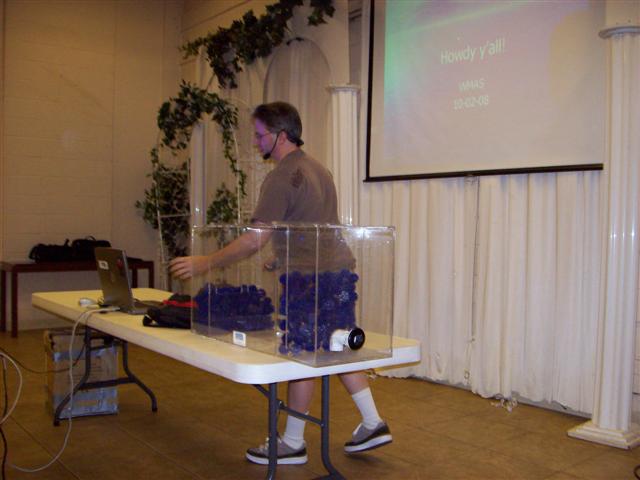 Two Final Items
1) the meeting was recorded and dvd's may soon be available for purchase
2) Marc has agreed to monitor this thread for the next week. So feel free to post your questions here and he'll respond. After that, as always check out
www.melevsreef.com
for more of Marc's tips.
Adam


Edited by Jake Pehrson - October 05 2008 at 6:19pm